Welcome to the Department of Anthropology at the University of Toronto:
19 Ursula Franklin Street
Toronto, ON
M5S 2S2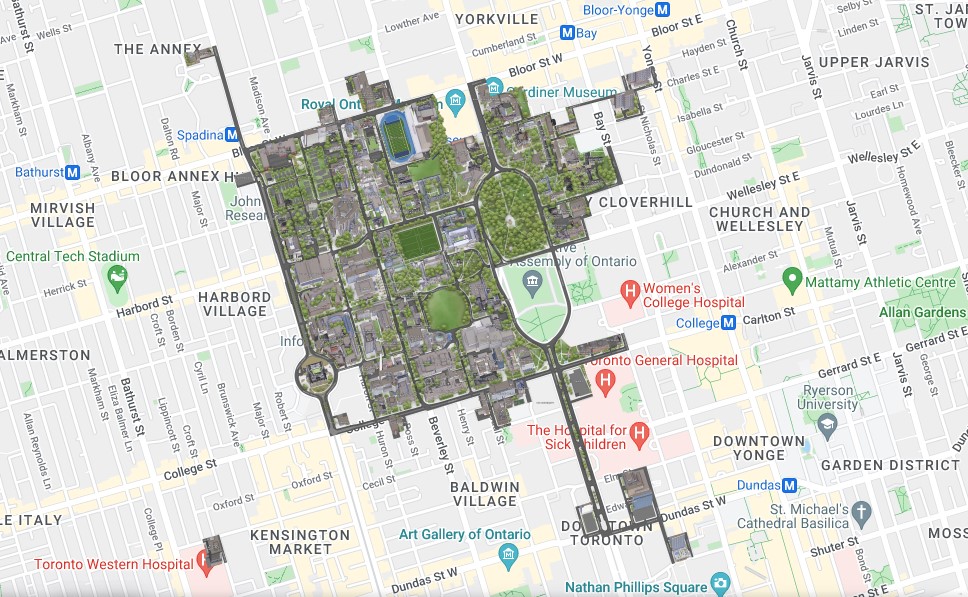 Transportation:
Learn your way around the TTC
Toronto is a transit city. If you came here with a car you may end up selling it once you realize how expensive and unavailable parking is, and how easy and omnipresent the TTC is. If you are not on the subway line, you are likely living very close to a streetcar or bus route that will connect you to anywhere you need to go.
What is a PRESTO Card?
PRESTO is a reloadable payment card that lets you pay your fare on the TTC, GO Transit, UP Express, and eight other transit agencies in Ontario. It is the perfect time to get a PRESTO card to take advantage of benefits like the lowest fares, balance protection, Autoload, and two-hour transfers. You can buy a PRESTO card at your nearest Shoppers Drug Mart, or you can find additional places to buy a PRESTO card by clicking here. 
How to get to campus?
Located at 19 Ursula Franklin Street, the Anthropology Department Building is incredibly accessible from all directions! If you arrive from the TTC, the 505 and 506 Streetcars run south of the campus, so you will have to walk north to access the building. If you arrive from the St. George Subway station you will walk south, and if you arrive from the Queens Park Subway Station, you will walk west. Below is the most updated map of the TTC, but you can also use Google Maps to find your way.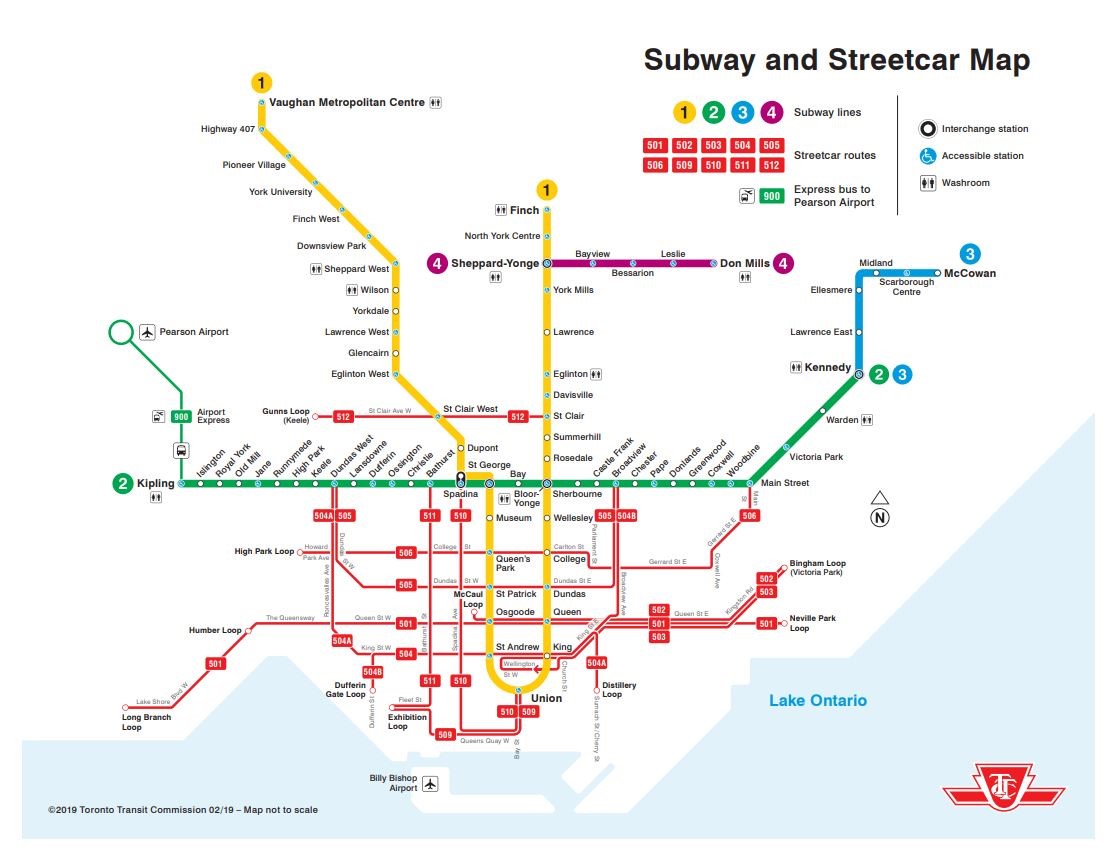 Banking:
Find your closest bank
You might find after moving that the bank you have always used does not have a location anywhere near your new home or work address. If that ends up being the case, you might look into finding a new bank that will be easier to access.
Food:
Find your nearest grocery stores
Just like the bank, you will want to find your closest grocery store. Toronto has many boutique high end grocers alongside the standard big chains. If you do give up that car you will want to find the quickest walking route to and from your closest source so you can stock your fridge without tearing a muscle. Bonus – there are also many great farmers' markets to look into that allow you to save money on the freshest local produce.
Culture:
Toronto is LGBTQ2S+-friendly
Torontonians are by and large a progressive lot, so it should come as no surprise that Toronto has been consistently recognized as an excellent home for the LGBTQ2S+ community. Toronto Pride is a nationally important annual event, and LBGTQ2S+ Torontonians can feel comfortable living openly all year round!
Toronto is multicultural
Toronto is one of the most cosmopolitan cities in the world, with more than half of its residents belonging to a visible minority and more than 200 languages spoken. Regardless of where you are from, someone from your hometown likely already lives in Toronto.
Living:
There are two main options for housing: on- or off-campus.
Off-campus housing
The Student Life Department has some strong resources for locating and securing your next home: Off-Campus Housing Finder. All units are listed by landlords willing to rent to students or fellow tenants seeking roommates. Use the filters to search for units that match your budget, desired neighbourhood, and personal preferences. If you use the Off-Campus Housing Finder linked above, there is a Roommate Search Tool where you can post a profile and view summaries of other students who share your interests, lifestyle habits and housing needs.
On-Campus Housing:
Located in the urban core of downtown Toronto, the University of Toronto's St. George campus residences provide students with a comfortable home-away-from-home. Whether living in one of the St. George campus' seven colleges, or in the Chestnut Residence, students experience a tight-knit community feel within the country's top research university. Click here to explore the on-campus housing options and UofT's various colleges.
Environment:
Weather
The winter months (December through to March) are pretty chilly and snow tends to carpet the city between November and April. Pack some sturdy and waterproof winter shoes to navigate icy sidewalks and lots of warm layers, and you will be absolutely fine. It is not nearly as cold here as it is in some of Canada's more northerly cities!
Nature
From Toronto Island to Trinity Bellwoods to the Beaches to Rouge National Urban Park, you can easily escape the urban jungle to a park or a beach without ever leaving the Greater Toronto Area GTA or needing a car.