Welcome to Graduate Studies in the Department of Anthropology at the University of Toronto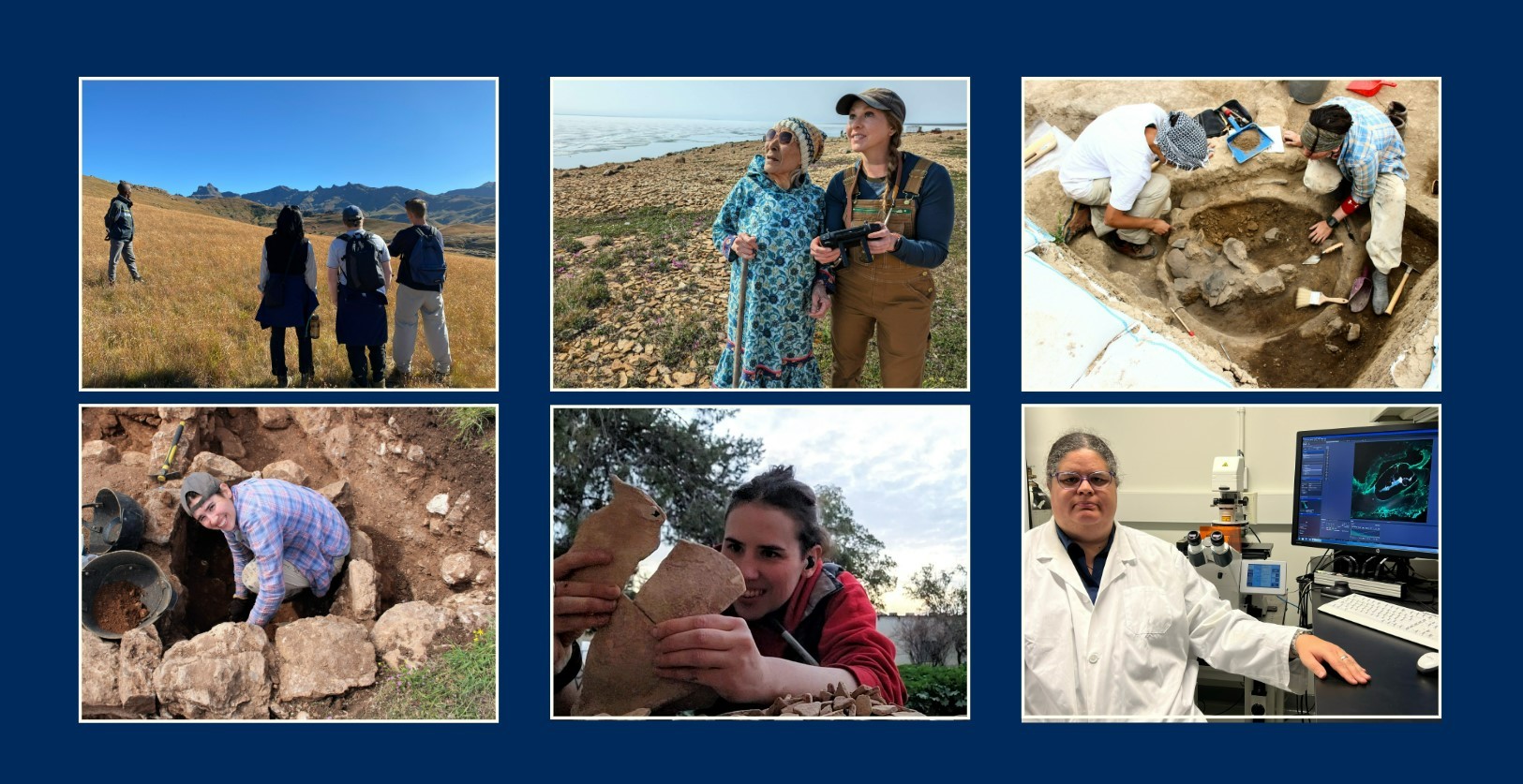 Welcome to our program.  We are one of the world's leading anthropology departments, with over 60 full-time faculty covering a wide-ranging array of issues around the globe. Spread across three campuses in the Greater Toronto Area, our graduate department functions as a single community, sharing expertise, student supervision, and resources. Recent graduates have gone on to tenure-stream positions in universities across Canada and many countries around the world; many have also gone into fulfilling careers in government agencies, non-governmental organizations, and the private sector.
The Department of Anthropology offers MA, MSc, and PhD degrees, in addition to participating in several collaborative programs. We see ourselves as an integrated five-field department with room for students and faculty to collaborate across sub-disciplinary boundaries. At the same time, most of our programs are organized around three main subdisciplines: Archaeology, Evolutionary Anthropology, and Sociocultural & Linguistic Anthropology. Our active Medical Anthropology group overlaps with both Evolutionary and Sociocultural Anthropology.
We are pleased that you are considering joining our community. We seek excellent students who represent a range of backgrounds and lived experiences, and who want to help us stay at the leading edge of our rapidly-changing field. We encourage applications from individuals who belong to historically underrepresented groups, including Black, Indigenous, and other people of colour (BIPOC); first-generation students; LGBTQ2S+ individuals; and people with disabilities.
A good first step is to check out our website, to see if any of our faculty share your interests and might make an appropriate supervisor. All graduate faculty participate equally in the graduate program, so be sure to look at faculty profiles from all three campuses: UT Mississauga, UT Scarborough, and UT St. George. We always enjoy hearing from prospective students.
Additional Information
Information on Graduate Student Research (Coming soon)
For brief overviews of our three main fields click below:
Archaeology (Coming Soon)
Evolutionary Anthropology (Coming Soon)
Sociocultural and Linguistic Anthropology (Coming Soon)